Testimonials
---
"Amryn is a great photographer! She took our engagement and wedding photos and made us feel comfortable in front of the camera. Our engagement shoot happened on a particularly cold, windy day (there was even a bit of snow!) but she was able to help us power through it and the pictures turned out beautiful. During the wedding, she also interacted very well with our guests. The pictures all turned out amazing and she was able to deliver them to us very quickly (~a week) after the wedding." (Daniel O. SCAD Ivy Hall 2022)
"Amryn! Thank you so much for a flawless wedding. Your direction and getting everyone ready and posed was absolute perfection!"(Erica G. Primrose Cottage 2022)
"Good morning! We got our photos yesterday and omg they are incredible!!! I love every single one and you captured our emotions during the vows perfectly. You did an amazing job! Thank you so so much." Christine S. (Roswell Mill Club 2021)
"We received the photos and looked at them last night oh my god they were gorgeous! We can't wait to take some couple photos in a month or two. Thank you so much everyone said how amazing you were at the wedding and patient with us oh and my amateur uncle as well! Thank you a thousand times!!"Anna L. (Opal Hall 2021)
"Amryn, I wanted to reach out and say thank you so much for everything!!! You were an absolute pleasure to work with, and I couldn't have asked for a better photographer!! Your attention to detail and your patience with us was truly appreciated and I can't wait to see the photos. Thank you so much again - you helped make our night so special, and I'm forever grateful!" Ali S. (King Plow 2021)
"Amryn, was super fun and great at interacting with everyone in our bridal party and at our wedding. Our friends and family cannot stop commenting on how absolutely gorgeous our photos are! 10/10 recommend, we could not have asked for a better experience!" -Lindsay P. (Primrose Cottage 2020)
"I won't let the night end without telling you how thankful I am for you! Thank you SO MUCH for coming so far for us and for going above and beyond for us! Thank you so much for everything!!!!"-Nikki S.
"We had Amryn as our photographer for our wedding. She was amazing! My husband and I are very shy and not fans of being the center of attention, but Amryn was super sweet and friendly which made us so comfortable. I LOVE our pictures so much I can't stop looking at them! I usually don't like pictures of myself but somehow Amryn was able to get pictures that I love! For me, photography was the most important vendor for our wedding day, and I am so thankful that we were blessed to have Amryn" (St. George Plantation & Beach 2019)
"Amryn was amazing! She was very professional and was taking pictures and moving on. I had a list for her and she was determined to complete it! And she did! I just received my pictures back that are SO beautiful!" Torie S. (The Wheeler House 2020)
"Amryn, was super talented and beautifully captured my day. She has worked at my venue many times, which made things run smoother." -Katelyn S. (Primrose Cottage 2020)
"Thank you so, so much. We love our pictures and are so grateful for your professional skills and expertise! We can't wait to share these with our family and friends. We are so excited and happy!" -Kyle N. (Cator Woolford Gardens 2019)
"When I got the images back I could not have been more pleased with the shots captured. I'm honestly surprised Amryn was able to capture as many good shots as she did because me and my husband are definitely not the picture taking people. I loved them all. Amryn, seriously thank you. For what you had to work with you did an awesome job. I CAN'T SAY IT ENOUGH, THANK YOU GUYS SO MUCH. YOU ARE THE BEST." -LaTasha Mays (The Conservatory at Waterstone 2019)
"Amryn's the BEST. She photographed our engagement session, so we already knew what to expect with our wedding photos. Talk about punctual, she was a hour early. She has great attention to detail. Our photos could not have been better. The specific pics that my Hubby & I wanted, she made sure to capture. If we had it to do all over again, we would pick Amryn every time." -Jennifer Best (Juliette Chapel & Events, Dahlonega, GA 2018)
"Amryn was fantastic to work with and did a great job. Highly recommend as a wedding photographer!"-Adam West (Rose Hall Event Center 2018)
"Amryn is a fantastic photographer! I can't stop marveling at the photos she took of our wedding—I have no idea how she managed to capture so many moments with perfect lighting and composition. And I have no idea how we're going to select which ones to frame and send to friends and family, as there are just so many amazing shots! From the more posed portraits and family shots to candid shots of revelry (such incredible dance shots!) to the details of the space and décor, she did an amazing job of documenting this magical day for us. I didn't really appreciate how important it would be to have a photographer who is easy to be around until the wedding weekend. In what initially seemed like an extravagance, I asked Amryn to shoot our rehearsal dinner too, and that was so helpful at preparing us for the most-photographed day of our lives—ha! I would highly recommend doing this or having her shoot your engagement photos, especially if you are like my husband and I and do not love having our picture taken. Amryn immediately put us at ease with good conversation and jokes. She did the same with all of our guests, many of whom remarked on how friendly she was. She also gave really short, specific direction that, now that I see the photos, was so well directed at fending off potentially awkward poses. I have no idea how she manages to maintain this level of friendly engagement while taking tons of beautiful photos, but she does. We are so thrilled with the work she did, and I am looking forward to spending an inordinate amount of time figuring out how to assemble the perfect book of these images!" -Sarah O'Brien (The Solarium 2018)
"Oh my gosh! I cannot say enough good things about Amryn! She is so fabulous! I seriously got compliments on the photographer from every one of my guests long after the event was over. Everyone was so impressed by her engaging attitude, willingness to take anyone's picture, happy and fun personality, and quality photos! We were so blessed to have her as our photographer, and we couldn't recommend her enough! Seriously. She is awesome. She was exactly what we wanted. She took pictures of all the guests having fun, as well as great photos of us (the bride and groom). We had some photos in mind when we booked her, but she had so many good suggestions of her own, which we would never have thought of, but which turned out beautifully. She is such a good photographer. We are so happy with her photos, and just to have met her and worked with her was a pleasure."-Alice & Ssempa Kissilita (The Classic Center 2017)
"Thank you so much! WE LOVE THEM!!! The quality of the photos are topping the previous years. Year after year. You are amazing!!!" -Fuhling Ee (Lullwater Preserve 2018)
"If you want professional pictures, friendly service, and a great personality that enhances your special day, you should hire Amryn. She is great with kids, incredibly creative, and made sure that we looked great in all our pictures. I could not possibly recommend her more highly!" -Andy Marshall (Asheville, NC)
"The pictures are beautiful and y'all were wonderful to work with - professional and fun. Thank you for capturing so many treasured moments!" -Sharon Gunter (The Depot, 2018)
"Thank you! We absolutely love our pictures! We are having a hard time deciding which ones to print because we love them all!"-Kendra Crider (The Depot, 2018)
"We got our engagement photos last night! There are so many I love. It's hard to pick my favorite. They turned out so good." -Megan Harris (Lullwater Preserve 2018)
"All of the photos are absolutely perfect!! Thank you so much!" -Madison Dawkins (Juliette Chapel & Events 2018)
"Thank you for the photos! We both absolutely love them and have gotten a great amount of compliments. You've once again done an amazing job! Thank you so much!!!!" -Natalia Bianchini (Montluce Winery 2018)
"Amryn was AMAZING & so were our engagement photos."-Jennifer Best (Piedmont Park 2017)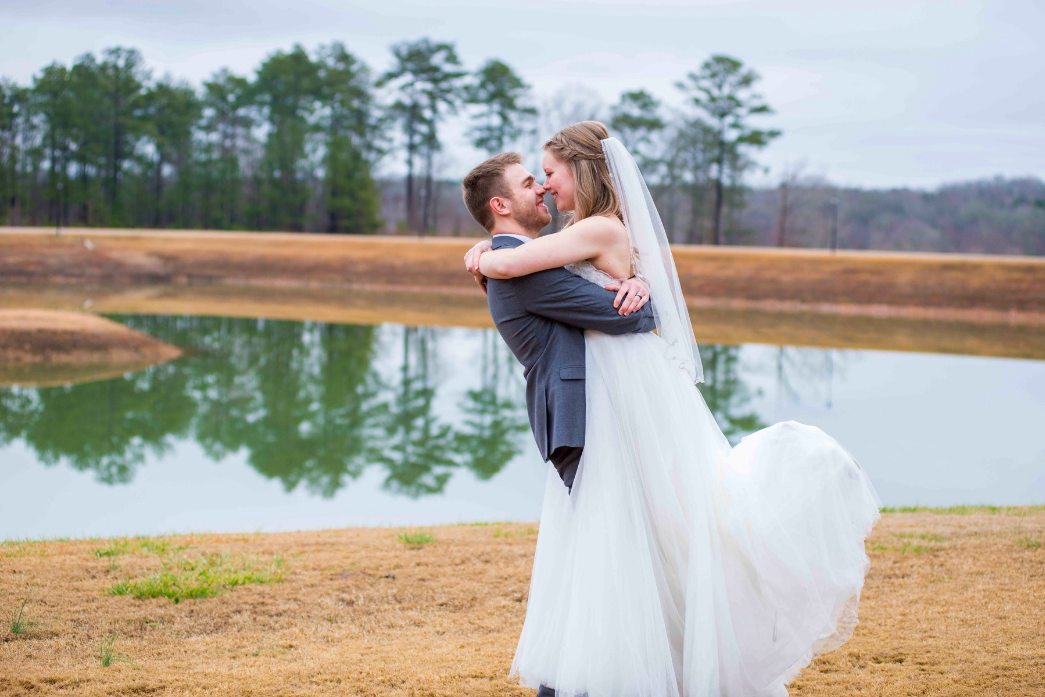 "The pictures are incredible Amryn!! Thank you so much for sharing these with us; you did such an amazing job capturing our day."-Sam Robinson (Foxhall Resort 2018)
"Omg the pictures came out so great! Thank you so much for getting them done so quickly! You perfectly captured our wedding day and I'm so grateful I saw your portfolio!" 
"Amryn was great! All the pictures were wonderful. She was professional, but still jovial and fun and helped us with poses." 
-Pari and Andy Samuel (Atlanta National Golf Club 2017) 
"Hey Amryn! First things first, we are IN LOVE with our pictures! I didn't expect to get them this quickly! We are so overwhelmed with emotions bringing us back to the best day ever! You were so awesome, I couldn't have asked for a better photographer! Thank you for capturing all the love and happiness we felt. My family has been drooling over these pics all day, and my dad is so ready to show all his friends!"-Shaylee & Junior Zarco (The Cotton Gin 2017)
"Amryn did an amazing job! She was very friendly and easy to work with. She put us at ease very quickly. The photos she took for both our engagement and wedding are wonderful! I would highly recommend her!"-Melissa Strawhand (The Wheeler House 2017)
"The photos are so absolutely beautiful! Thank you so much for everything.  You were truly wonderful and I know how much it meant to Calli for you to be there and do her pictures. You are incredible!"- Tonya Jagoe (Celine & Co. Asheville, NC 2017)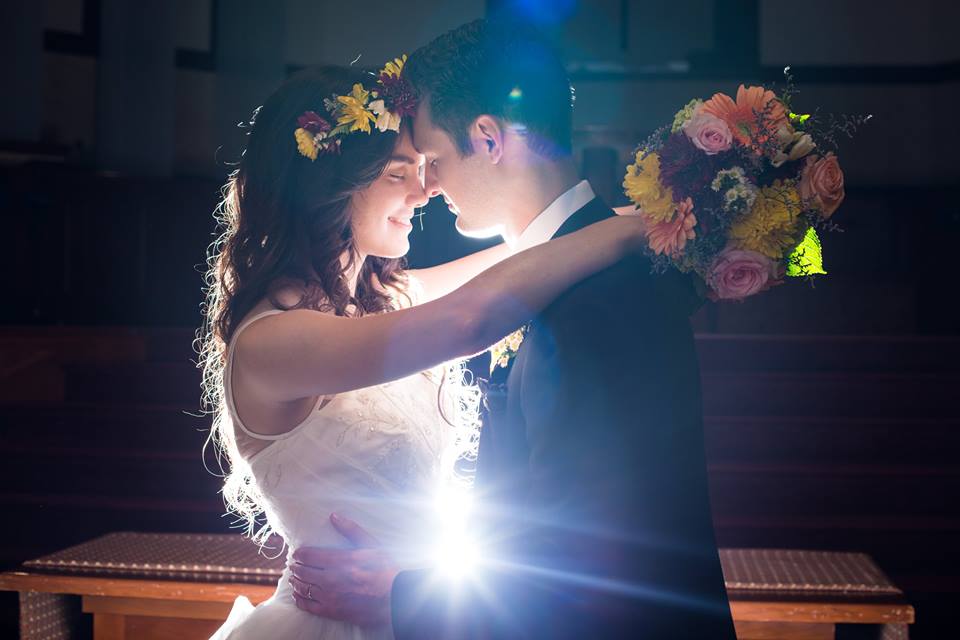 "Best photographer we could have hoped for! We highly recommend her; she is experienced, personable, excellent at framing shots and directing people, and just all-around awesome."-Dawn Stone (Mt. Paran North 2017)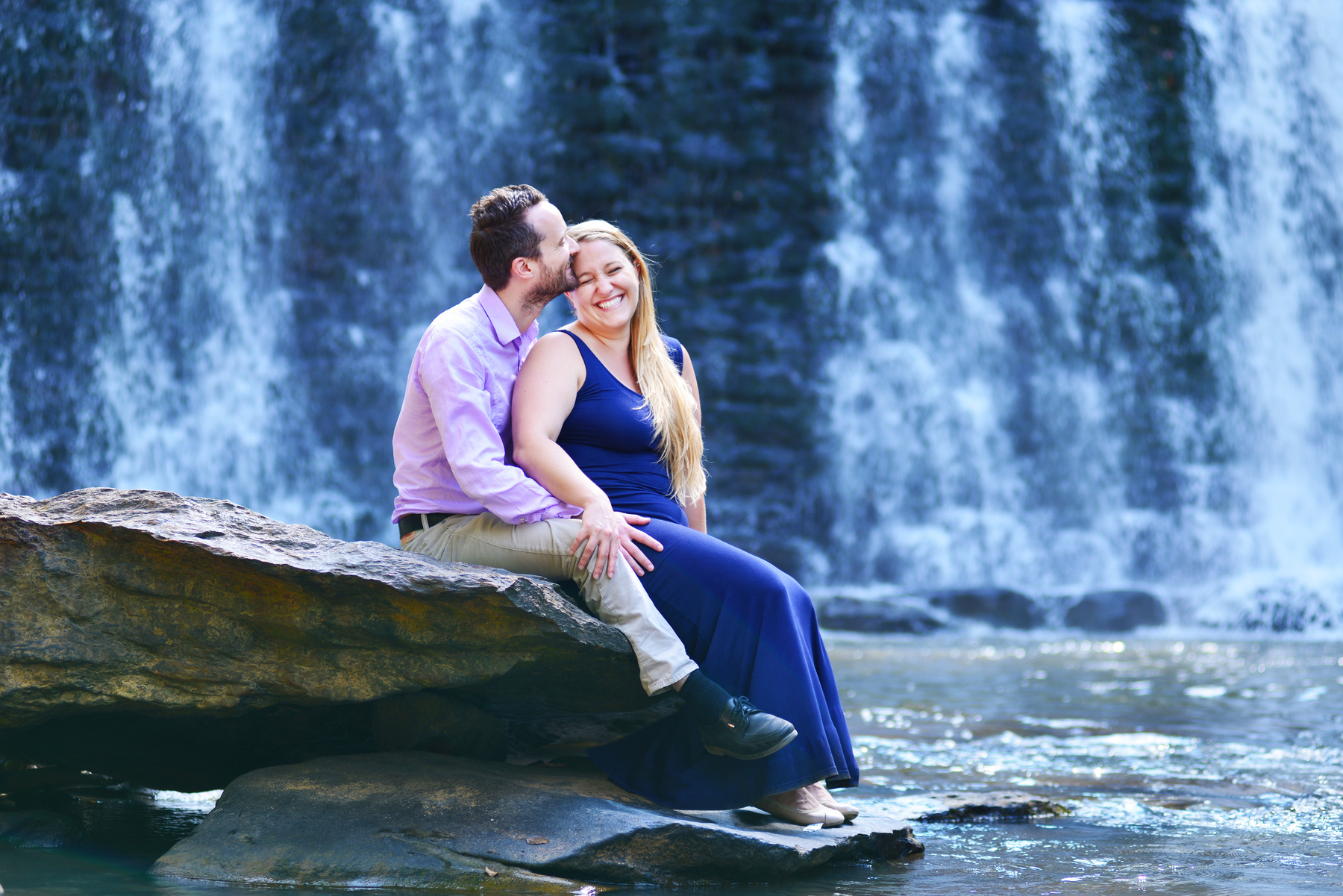 "Amryn was absolutely wonderful...amazing. We could not have been happier. I would and will recommend her to everyone!"-Ashley R. (Roswell Mill Club 2016)
"Thank you soooo much Amryn!!! It was so much fun having you at the wedding and the photos are so spectacular!" -Heather Bloodworth (Hampton Hill Estate 2017)
"I can't thank you enough for the breathtaking photos! You are such a joy to work with and so talented at capturing tender moments. I couldn't be more happy with the pictures and thank you so very much! I hope we can stay in touch for future sessions and please know that I will highly recommend you to friends and family."-Julie Shipkoski (2017)
"Amryn took beautiful photos of my family. It had been 10 years since we had a decent family photo with my entire family. She was very professional and made us all feel at ease. I was impressed by her promptness as well. Within just two days we had our edited photos. Thanks for capturing some great photos, Amryn!" -Angela Hardcastle (2016)
"I used Amryn Soldier Photography for my 1 year old's Doljabi (Korean First Birthday Celebration). I can't even begin to express what an amazing job Amryn did with the photos! She captured everything that I was hoping she would - and more! She suggested we take some portraits outside before the party started, and they turned out so beautiful - I can't wait to frame and display them! She has such an artistic eye, especially when it comes to portraits, and I look forward to using her again for family photos! Thanks Amryn!" -Allison Lee (2016)
"I absolutely LOVED my pictures. Thank you so much for doing such an amazing job and making my experience so great!"-Josie H. (2015)
"Amryn does fantastic work. We commissioned her to do a school day book for our son, Walker. She did such a fabulous job. It's something we will always have to remember his time at A.A.I.M.S. Montessori School. She captured our son's personality so completely. Thank you Amryn Soldier Photography!" -Wendy George (2014)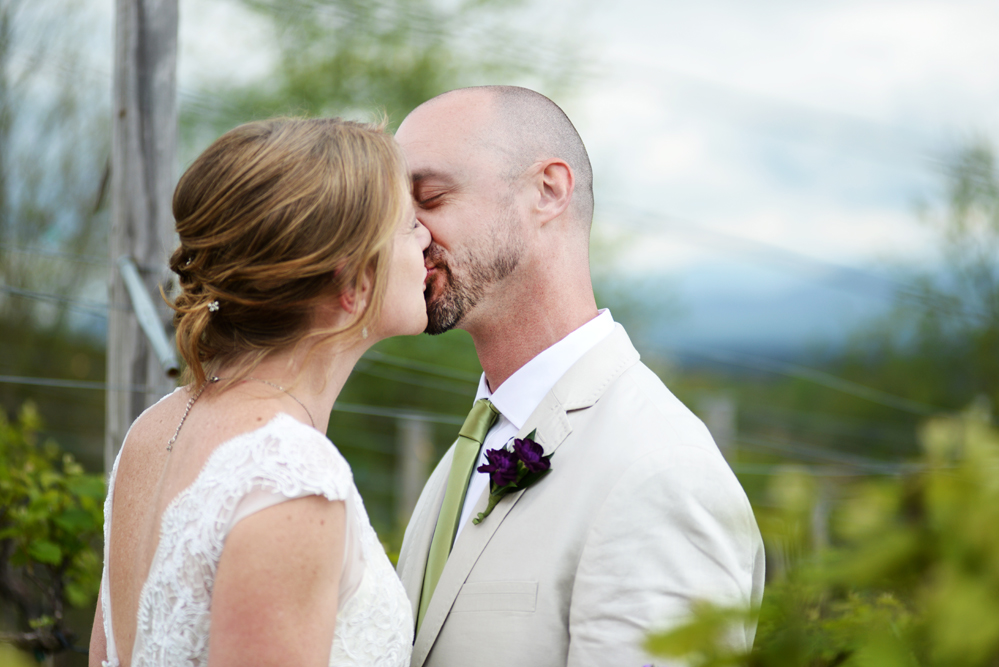 "After viewing Amryn's portfolio and our meeting, I knew that we were on the same page for what we wanted to capture on our wedding day. We were not disappointed! Amryn was such a joy and so fun to work with. Our pictures turned out amazing!! They did indeed capture the day for us exactly as we had envisioned and experienced. Everyone who sees our pictures mentions how beautiful they are and how much they "look like us", our actions, personalities, etc. She truly has a special gift and I'm so glad she will have the opportunity to share that gift with others like us." -Beth Brondyke (Fontaine Vineyards, Asheville, NC 2015)
"Amryn, your shots have exceeded our expectation in many ways! We couldn't ask for a better photographer to capture these precious moments for us. We are so pleased with your work. Thank you and keep up the great work!" -Kofen Ee (2013)